CRYPTO WEALTH MANAGEMENT
Algo Capital offers comprehensive services for HNWI and institutional investors. Our expert team provides tailored investment solutions, leveraging our deep knowledge of the digital asset market and advanced tools to maximize returns while minimizing risk. With a focus on transparency, security, and performance, we provide clients with peace of mind and the confidence to invest in this exciting and rapidly evolving asset class.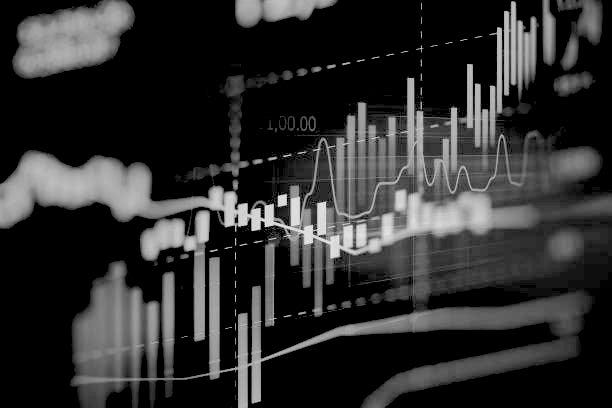 Our Portfolio Construction services provide investors with a comprehensive approach to digital asset portfolio design. We use sophisticated risk modeling and investment analysis to identify high-potential investment opportunities and construct a portfolio that is perfectly balanced for risk and reward.

Problem:
The digital asset market is a dynamic and fast-moving environment that poses significant challenges for investors. To achieve success, investors must effectively manage risk and identify opportunities for significant returns. Proprietary analysis frameworks that can differentiate valuable investment opportunities from the rest of the market are essential in a space with no agreed-upon analysis metrics.

Value Proposition:
For digital asset investors who are looking for a more sophisticated approach to portfolio construction, our innovative Portfolio Management system offers a revolutionary new way to manage risk and maximize returns. Unlike other products in the market, our system leverages our decade of experience managing other asset classes as well as proprietary on-chain frameworks to provide real-time insights and help you stay ahead of market fluctuations and capitalize on high-potential opportunities.

Program Highlights:
Sophisticated risk modeling and proprietary on-chain frameworks
Expertise in digital asset portfolio construction
Tailored to the unique needs of the investor
Laser focus on risk/reward balancing
Benefits:
Access to sophisticated o-.chain models and investment analysis
Minimize risk and maximize returns with a well balanced portfolio
Diversified portfolio that minimizes risk through strategic allocation across verticals
Our Risk Management services are designed to help investors minimize their risk exposure and protect their investments. We help our clients adjust their leverage, hedge their positions, and implement other risk management strategies to achieve their investment goals.

Problem:
Investing in digital assets can be highly lucrative, but it also comes with a high level of risk due to the market's constant and large fluctuations in prices. Many investors may be put off by the volatility, and not have the knowledge or experience to effectively manage these risks on their own, which can result in significant financial losses.

Recent events in the digital assets industry have underscored the importance of robust risk management practices. Despite this, many investors have failed to adopt even the most basic risk management strategies, such as diversification and counterparty risk analysis. The aftermath of companies like FTX, Three Arrow Capital, and Terra serves as a stark reminder of the dangers of insufficient risk management in this volatile market

Value Proposition:
For investors who are dissatisfied with the current risk management offerings in the market, our unique Risk Management services provide a complete framework to assess and manage their portfolio's risk profile. Unlike other competing products, our services take a holistic approach to risk management, combining advanced analytics and risk models with expert insights to help you mitigate risk and achieve your investment goals.

Program Highlights:
Analysis of risk profile
Adjustment of leverage
Implementation of bespoke risk management strategies
Access to our hedging program

Benefits:
Minimize risk exposure
Protect investments
Achieve investment goals
Our Portfolio Restructuring services provide a comprehensive analysis of investment goals and risk tolerance. Unlike other services, we offer expert advice and personalized solutions that ensure your portfolio is optimized for maximum returns while minimizing risk exposure. Our experienced team of financial advisors uses a data-driven approach to restructure your portfolio, ensuring that it aligns with your investment goals and risk tolerance.

Problem:
The digital asset market is characterized by extreme volatility and unpredictability, making portfolio management a complex and challenging task. Investors in digital assets face the challenge of managing their portfolios in a constantly changing market.

Although digital assets have the potential to generate significant returns, managing a portfolio of these assets is not easy. Indeed, data shows that many investors are struggling to do so, with a significant percentage of them holding impaired portfolios. This is particularly worrying given the market downturn of 2022, which has hit these investors hard. As a result, many of them are now looking for ways to clean up their portfolios and find more profitable investment opportunities.

Value Proposition:
For investors who are dissatisfied with the performance of their digital asset portfolio and are struggling to achieve their target returns, our Restructuring service is a new framework that provides investors with bespoke multidisciplinary end-to-end solutions to adjust the trajectory of their portfolio. Unlike other offerings out there, our service is designed by professionals with hands-on experience in portfolio restructurings as well as digital assets.

Program Highlights:
A thorough analysis of your digital asset portfolio to identify investment goals and risk tolerance
Rebalancing of portfolios based on new targets
Separation and sale of the underperforming assets
Regular portfolio reviews to ensure your portfolio continues to meet your investment objectives

Benefits:
Portfolio optimization for maximum returns while minimizing risk exposure
Access to a network of Secondary Market partners
Regular portfolio reviews to ensure that your investment objectives are met.
Our Treasury / Cash Management program is designed to help digital asset investors manage their financial operations effectively. We provide expert financial guidance to maximize liquidity, minimize risk, and optimize cash flow management.
Problem:
The volatile nature of digital assets makes treasury management a complex challenge for digital asset allocators. The constant fluctuations in value and market risk can make it difficult to maintain cash flow and balance digital assets with other expenses.
Value Proposition:
For investors who are dissatisfied with the current offerings in the market, our Treasury / Cash Management program is a comprehensive financial management solution that provides key features such as risk management, liquidity management, and cash flow optimization. Unlike other competing products, our program is tailored to the unique challenges faced by digital asset investors, providing customized solutions and expert guidance.

Program Highlights:
Cash flow forecasting and analysis in both FIAT and digital assets
Risk management and hedging strategies
Liquidity management and optimization
Benefits:
Reduced operational risks
Improved cash flow management
Minimized costs and maximized liquidity
Improved financial decision-making
Token Holder Custody & Protection
Algo Capital's Token Holder Custody and Protection service is dedicated to ensuring the safe management of digital assets for investors and stakeholders. The service is designed to provide protection against hacks, theft, as well as establish mechanisms for safeguarding the protocol in case a key decision maker becomes incapacitated. The service is offered in unison with other trusted technical partners.
Problem:
As digital assets become increasingly valuable, investors face significant risks from hacks and thefts. Additionally, the death or incapacitation of a decision maker can lead to confusion and uncertainty in the management of their digital assets. These challenges are further compounded by the fact that there is currently no clear standard mechanism to safeguard assets or manage successions on the blockchain. This leaves digital asset founders vulnerable to potential loss of assets and uncertainty in the long-term management of their projects.
Value Proposition:
For investors in digital assets who are dissatisfied with the current way their are safeguarding their wealth, Algo Capital's Token Holder Custody and Protection service is a new framework that provides comprehensive protection against hacks and thefts, as well as clear mechanisms for succession in case of a decision maker's incapacitation. Unlike competing products, our framework is proprietary and differs from any other solution available in the market today.

Program Highlights:
Protection framework against hacks and thefts
Inheritance scheme
Partnered with trusted professionals to provide a comprehensive solution
Benefits:
Provides secure and professional storage of digital assets
Secure tokenholders value and protect it against attacks
Avoid "token runs" and secure liquidity
Disclaimer:


Algo Capital is not licensed as a financial entity under any regulation and does not manage clients' funds directly. Clients are solely responsible for any investment decisions they make, and Algo Capital cannot be held liable for any losses or damages resulting from such decisions. While we offer information and guidance on investment strategies and opportunities, clients always retain the ultimate decision-making authority.